Times to Hire a Contractor
Wondering if it's time to hire a general contractor? These pros are experts at managing all aspects of a project, including applying for building permits, hiring subcontractors, overseeing work and cleanup, and more. If you're thinking of undertaking a major home improvement project, remodel or new build, a general contractor will likely be a key member of your team.
General Contractor vs. Specialized Contractor
A specialized contractor is a pro with a single specialty area of practice, like electricians and plumbers. A general contractor (GC), on the other hand, oversees all on-site aspects of a construction project, including the work of any specialized contractors. The GC is your point person — the one with a bird's-eye view of the entire project and the person you call about everything related to the project.
You're Ready to Implement an Architect's Plans
If you've been working with an architect to design a custom home, once the plans have been finalized it's time to find a contractor who can bring the design to life. It's important that these pros work well together, so if your architect suggests contractors he or she has worked with before, it's a good idea to consider getting bids from them. But even if you do go with one of the contractors your designer suggests, don't neglect to do your own due diligence — check references, ask to see past work and double-check that he or she is insured.
You Want to Exercise Your Design Chops
This certainly isn't the case for all homeowners, but for a certain design-savvy subset — like contributing writer, whose remodeled bathroom is shown here — taking on a (relatively) small design project with the help of a general contractor is an exciting proposition. Working with the pros at Innovative Construction, selected her own fixtures and finishes to transform a ho-hum bathroom into a light and lovely space.
You're Making Changes to Your Kitchen
Anytime you know you'll be needing multiple pros at work on a single project, it's usually worthwhile to hire a general contractor to oversee and coordinate the project. In a kitchen, for example, pretty much any work that goes beyond altering a single element (like replacing appliances) will require multiple pros, including a plumber, an electrician and a carpenter or cabinetmaker. Your general contractor can maintain the larger vision for the space (including a kitchen designer's plans, if you're using them), hire and oversee subcontractors, schedule the work and maintain the site.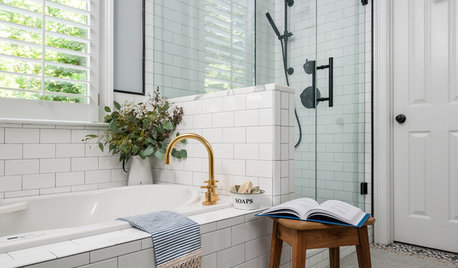 Most Popular Features for a New Kitchen? A Pro Tells All
Embarking on a kitchen remodel is both an exciting and daunting endeavor for most people. My goal as a kitchen designer is to guide my clients through the multitude of decisions that need to be made. To begin, I always ask what they envision in their dream kitchen. Not surprisingly, there is a universal chorus on their requirement list, unlike their wish list, which is diverse and based on their specific desires. Read on to find my most requested kitchen must-haves.
Islands
It may not surprise you that the most common request I hear from a new client is for a kitchen island. It's very typical for people to dream of an island that's the focal point of their kitchen and is big enough for food preparation, extra storage and seating, like the one shown here.
Long and narrow. One option is to rethink the depth of your island. Not all islands are meant to have seating. Some simply function as another work surface with perhaps a bit of storage below. In this photo, the combination butcher block and stainless steel island adds a warm yet industrial element to a gray Transitional-style kitchen. The openness of the island adds an airy feeling to this galley kitchen space.
Itty bitty. Remember, as nice as it is to have a large island, you won't enjoy all that extra counter space if it's difficult to walk around the kitchen. A key component of getting your island right is the work aisle clearances. Sometimes the space you have means only the smallest of center islands will do.
Large Single Sink
I'd say that 98 percent of my clients request a single-basin sink that is 30 to 33 inches wide and 9 inches deep. What makes the single basin all the rage? Most of my clients comment that their current double sinks cannot fit large pots and pans — and that drives them crazy!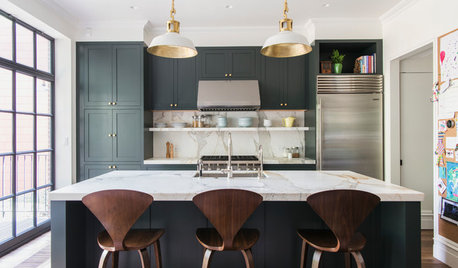 Remodeling Your Kitchen in Stages: Planning and Design
If you've got several cookie jars stuffed full of $100 bills, then executing a full-scale kitchen remodel all at once makes sense. But what about those homeowners whose cookie jars are filled with, well, mostly cookies?
You can still get that beautiful kitchen of your dreams, you just need patience and a well-thought-out game plan that breaks up your remodel into several stages spread out over time. That way you can save up (fill that cookie jar!) and spend only what you can when you can. Maybe this month it's painting the cabinets. Maybe later in the year you buy new appliances
Look Before You Leap
A phased remodel gives you the ability to spread out payments over time, which is good for people who can't pay for a full remodel up front and aren't comfortable taking out a large loan to cover it. Breaking up a project also allows you to change your plan between stages, something much more difficult when you're in the middle of a full-scale remodel. If you decide to reverse course in some aspect of the plan, it will likely cost less than changing course would have been if the whole remodel were done at once.
But a phased project requires immense patience and strategy. Your first impulse may be to dive right in, but I'm here to tell you: don't. When planning a kitchen remodel over stages, it is important to rein in those early rash decisions. Do not buy new appliances, fixtures or countertops. Do not paint, do not replace windows, do not knock down that wall and do not replace your cabinet hardware.
If you act on impulse and rip out that awful tile countertop and replace it with a gorgeous slab, you have seriously limited yourself going forward. What if you end up wanting to change out the undercounter sink or, worse, modify your entire kitchen layout? That stunning new countertop may have to go, and you will find you have wasted time and resources.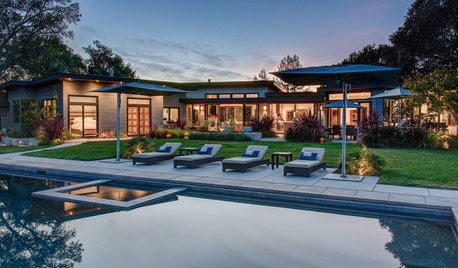 Times to Hire a Design-Build Firm
Wondering if it's time to hire a design-build firm? Unlike the more traditional path (known as "design, bid, build"), which involves hiring a designer and a builder separately, hiring a design-build firm gives you design and construction services under the same umbrella. Whether led by an architect or a builder, all true design-build firms include both designers and builders at their core.
If you are thinking of remodeling, adding on or building from scratch and want the ease of working with a single firm from start to finish, a design-build firm may be the right choice for you.
You Like the Idea of Working With a 'Master Builder'
Once upon a time, the professions of architecture and construction were not as separate as they typically are today. And while it's true that even in a design-build firm, the design work and the construction are generally handled by different people, a close collaboration between these two wings can result in something akin to the "master builder" approach that was once more common.
You Want a Specialist in Construction Methods
Because the design-build model brings all members of a project team — including the designer, contractor, engineer and any specialty subcontractors — together early on in the process, you can be sure that tricky construction issues are taken into account from the get-go.
You're on a Tight Schedule
Disagreement between the designer and the contractor on how things ought to be done can result in serious slowdowns. When you're working with a design-build firm, however, everyone is on the same team — which can translate into faster timelines. Also thanks to this collaboration, building can often begin even if there are still a few small finishing touches to iron out in the design.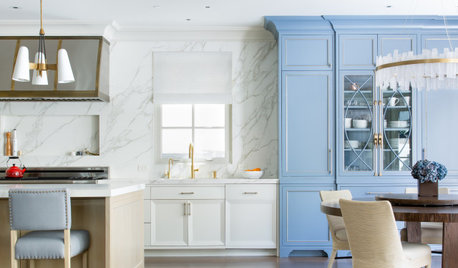 Trends That Will Define Home Design
It's not only a new year but a new decade. And what the months and years ahead will bring is anyone's guess. One thing is for sure, though: The modern home and how people choose to live in it will constantly be changing. To get an idea of what's to come, we browsed thousands of home design photos, spoke with countless home design professionals
Three-tone kitchens. Two-tone kitchen cabinets — meaning the upper cabinets are one color and the lower cabinets another color, or the perimeter cabinets are one color and the island is a different color — dominated kitchens in the past couple of years. So it's only natural that designers are building on the trend rather than doing away with it.
a deep navy defines the refrigerator and pantry wall to the left, joining white perimeter cabinets and a superlight wood island base. Wood via the beams, ceiling, shelves and flooring adds to the diverse three-tone palette.
used a three-tone strategy in this kitchen, which is one of the most popular kitchen photos uploaded in 2019. Sage-green cabinets surround a dark stained wood island base, while an inky painted window frame (Wrought Iron by Benjamin Moore) punches up the design considerably.
This cabinetry from Yorktowne combines a honeyed white (Safari Classic) with green (Eucalyptus Classic), and two warm wood cabinets with open shelves flank the range. A wood X-detail contributes to the three-tone approach.