Tips for Choosing the Right Veterinarian
Choosing the right veterinarian to care for your furry family member and keeping them healthy is a very personal decision to make for any pet parent. Whether you're getting a new pet or would just like to investigate switching veterinarians, choosing the right one is important because any family member deserves the best care possible – and we all want our pets to stay with the family for years to come. Not only do you want a vet that provides high quality care, but one you feel comfortable with, too. has provides these tips to help answer the questions every pet owner should be asking:
1. Talk to your friends and family members
If your close friends and family members have a vet in the area that they like, you may want to start there. Ask them what they like about their vet and what experiences they have had with them. Has it just been general checkups, or has your pet had more extensive treatment? Personal referrals are a great way to find someone to care for your pet.
2. Make appointments with a few vets in your area
If you are choosing a vet, consider making appointments with a few different doctors in your area. When you have your first appointment, you will want to take a look around the facility and take into consideration:
What is your first impression of their facility – Is it clean? Is the staff friendly?
What types of problems they are able to deal with – if your pet has a more serious issue, can they handle it? Who do they refer you to?
Do they have 24-hour emergency care?
How many vets do they have on staff?
How easy is it to make an appointment?
Does the facility fit with your budget? Do they have payment plans if your animal were to have a serious medical condition?
Are they AAHA accredited? (The American Animal Hospital Association oversees and evaluates the quality of the veterinary staff, facility, patient care and the equipment they use)
3. Ask questions to determine your comfort level with your potential vet:
How long have they been practicing and what veterinary school did they graduate from?
Do they have any specialties?
Does the veterinarian work days and times that work with your schedule?
How did they interact with your pet – Were they patient? Caring?
Did they take their time with you or did they rush through your appointment?
Were they comfortable working with your pet?
Did they thoroughly answer all of your questions in a manner that made you feel comfortable?
Does the doctor ask about lifestyle and risks before prescribing optional vaccines? (I.e., some vaccines may not be necessary unless the family engages in certain activities or choices, like lots of hiking/camping, or visits to kennels)
Will the doctor write prescriptions and allow you to acquire them elsewhere or online (as opposed to exclusively through their office)?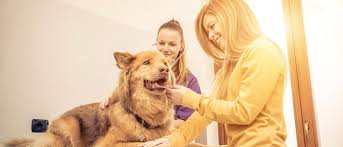 Easy Tips for Choosing a Veterinarian
Although it seems intuitive, start by selecting a doctor who really likes and understands cats! Some veterinarians, even if they like cats, are more dog-focused. Here are some tips to help choose a cat-focused veterinarian.
Set up an appointment – Meet with the veterinarian or veterinary team to check out their services in person.
Reach out to front desk staff – Ask them to recommend a doctor on their team who is likes cats, excels in working with them, and is interested in feline medicine and surgery.
Partner – Look for a veterinarian who really wants to work with you in making decisions that are best for you and for your cat.
Discussions – Look for a veterinarian who spends time answering your questions, and who discusses issues other than vaccines with you. Veterinarians who like cats should discuss feline nutrition and behavior. These discussions will really help you to provide the best home environment and care for your cat.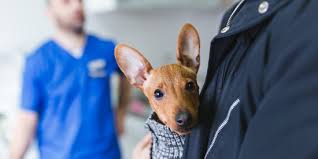 How to choose the right vet for your dog or cat
Ask other dog and cat owners who they would suggest.
Start out by asking your local dog-owning friends which veterinarian's office they use. Even if there is only one vet in your town, some of your friends might take their pets to a vet in a nearby area. Maybe the care is better there, or maybe the prices are more reasonable.
Ask your friends and neighbors what they like about the vet they use and what they don't like. You can also read online reviews through Google+, Yelp and Facebook to see what other people are saying.
Compare prices.
Prices do vary from office to office, and while you probably wouldn't mind paying a bit more for better care, why should you pay twice as much for a routine exam or vaccinations? It is worth calling a couple veterinary offices in your area. Some questions to ask related to prices could include:
What do you charge for basic exams for dogs? And for cats?
How about for senior pets? (Some will charge more for senior exams)
What are the prices for routine vaccinations such as rabies?
Do you offer any discounts for multi-pet households?
What do you charge for a spay/neuter surgery?
What do you charge for dentals?
Do you accept Care Credit (a health credit card)?
Ask about hours and how emergencies are handled.
Some vet offices close at 5 p.m. every weekday while others remain open in the evenings. Some are open on weekends, and some are not.
Think about your schedule and what hours would be the most convenient for you.
It's also a good idea to ask how the vet handles emergencies. Does this particular office handle emergencies as they come in? Does it send them elsewhere? If so, where is that hospital located? Knowing this is important in case your dog is ever in need of emergency care on a Saturday or in the middle of the night. I don't know about you, but my animals always seem to get sick on the weekends.
Other topics to consider:
If you have a dog that is nervous, aggressive or fearful at the vet, you will want to make sure to find someone who is tolerant, patient and experienced handling all sorts of dogs. The same is true if you have a fearful cat.
If it's important to you to use natural products such as natural flea and tick prevention products, you may want to find a vet who is supportive of this vs. the chemical alternatives.
And finally, ask yourself if this person is someone you are comfortable talking to. Does she take the time to listen to your concerns and answer your questions?