Tips for Hiring a Videographer
The demand for videography continues to see a rapid rise, and for a good reason. Gone are the days of blurry camcorder videos; you can now package your keynote, wedding day, or holiday trip into a fascinating piece that can be preserved on your PC or hard disk for eternity. However, when it comes down to the actual task of filming/recording a memory or adventure, you have to carefully pick someone who is experienced and is going to do justice to the job.
Deciding who to go with is undoubtedly the most difficult part of working with a videographer, but it is also the most essential. If you recruit someone cheap, you take the gamble of perhaps getting bargain-rate services; but if you do your homework, and leave some wiggle room in your allocated budget, then you have a better chance of being happy with your final choice.
So as you're looking around, here are some tips for finding the perfect videographer (that may not have crossed your mind).
1. Look at Their Most Recent Work
Demo reels are ideal to judge the ultimate potential of a videographer and get your creative juices flowing on what they could produce, however, look at the most recent work that the person or firm has delivered. This should give you a good sense of what to expect in your videos. Base your expectations on their recently produced products, and if you're looking for a different style of videography, don't be afraid to ask.
These are the most common styles that people search for:
Cinematic: This is the most common videography style you'd come across in your search. The films produced with cinematic style videography are like a real movie, stylized and edited as a classic or modern abstract. Expect the final video to include more sound bites and intact footage of your event.
Storytelling: This style utilizes sound bites, both from the recording at another time and from the day of the event, to tell the story of your event. Similar to how music may be utilized to deliver an emotional effect in other types of recordings, sound bites are used in storytelling for dramatic results.
Nostalgic: There is a new trend to use 8-millilitre, or Super 8 film, to record videos with a vintage flair. Videographers may use it to record the entire event or blend it with modern technology to create unique effects.
Visit a videographer's social media profiles to see what their most recent projects appear like. Recent work can paint a more accurate picture of the current talent and video equipment they'll bring to your event.
2. Look for Reviews/Testimonials
Some videographers will over-promise to secure clients and under-deliver the end product. Can your choice of videographer ensure timely delivery? Does he/she have ample resources to do so? Here's how you can verify their reliability and accountability:
Check Reviews: Type their name in Google and see what people are saying. When you do, you'll likely come across varying statements about their work. Reviews can be found on local business websites, Facebook, and Google My Business. Make sure you thoroughly check each review as negative reviews are sometimes left on purpose.
Look at Testimonials: You'd be in a safe zone if you choose someone with positive testimonials about their work. However, double check if the testimonials are real by calling or emailing the person who has left the testimonial. It might even be okay to ask for the project they've done for that client for additional verification.
Get A Guarantee: Bind the videographer and their team in a contract that they'll dedicate time to your project and won't slack until your recording is the embodiment of your vision.
At the end of it, choose someone who doesn't require micro-managing at your end.
3. Request That They Pitch Something Creative
Decent videographers would strive to make creative pitches that are cut above the rest. It's how they convince people to recruit them. However, many won't make the grade when it comes to offering something that stands out from the pack. If a videographer is referencing something that your audience has witnessed before a dozen time, there's no time in hiring them to record your event.
But how can you be sure?
Ask them to pitch fresh ideas before giving them the green light. Again, it's part of their job to offer you creative and new options to help you reach your goal.
Ask what's their level of familiarity with your industry. It might be best to work with someone who already knows your niche, as they'll already know what could cut.
Write a brief, and then deliver it to potential videographers. Get them to provide suggestions on how they can promote your event and offer value to your audience in a unique manner.
If your videographer is as good as they claim to be – there's no reason to doubt why they can't bring something pretty incredible to the table.
4. Inquire About Packages
Like most service providers, videographers list several packages to help clients receive the exact services they're looking for. Packages are great because you get to choose something that both aligns with your needs and budget.
A common misconception about videography packages is that you'll receive full-length footage of all aspects of an event. While this package is offered as an option by some videographer, it's likely that the final product will be an edited and stylized masterpiece that highlights the best parts of your day. Other popular packages to look for when hiring a videographer include:
Highlight video: A highlight video lasts from 2-10 minutes and is based on a modern approach to videography, where the recruited individual creates a show of cinematic art out of the moments and activities throughout your event.
Short film: It's a 10-20 minutes' reel that is basically an edited version of an event's footage. It takes a more linear approach, often showcasing a portion of applause, toasts, etc. Depending on what add-ons you include, it may also include first look footage, ready footage, and closing ceremony footage.
Teaser video: We're sure that you've watched a trailer or two at some point in your life. While, this package is based on the same concept, but for the movie of your event! It's often accompanied by a short film and includes a brief highlight by the videographer as they continue to craft and refine the final product. Some packages list teaser videos as an add-on.
Full documentary: If you want the videographer to capture the majority of your event, go with this option. It involves creating longer length videos that include whole sections of your event.
Add-ons: Popular add-ons include 360 coverage with a drone, raw footage (unedited footage of happenings), greetings from audiences, and rehearsal coverage.
Don't get skimpy over the price, as the video is something that you will keep forever and want to replay years down the track. You don't want to be regretting paying for the wrong package just because the price was low. Consider the amount of love and effort videographers place into editing and composing your videos along with the day they spend with you, and judging by their past work, consider the package as a lifelong investment.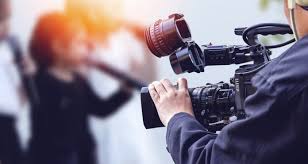 Location of the videographer
One of the very first things you need to consider before hiring a videographer for your events is to determine the location and movement of the videographer. Before we move on, do well to know that a videographer is in charge of recording or capturing the live footage of your event.
Why is the location of your videographer important? In the course of event planning, you have to decide if you're hiring remotely or locally. In the case of a wedding documentary, hiring remotely may not work. However, there's an exception if you can finance the hotel expenses of the videographer. So, the best thing to do while preparing your project brief is to state your preference. You should add the location you prefer, or state that you're open to freelancers.
One videographer may not be enough
Have you ever considered capturing all the happenings in your event, but you feel it's not possible? If yes, it's best you know that two or more videographers may do the trick. A single-camera may not be sufficient to capture all the details, and you don't want to look back and have major regrets.
To avoid regrets, you should consider whether you should hire more than one videographer. So, if you want to film a live event such as a wedding, you need more than one video camera to capture different angles. To achieve this, you have to hire different videographers. Sometimes, videographers work as a crew, which makes the job straightforward. However, if you find an independent one, you should ask if they've worked with any other in the past. This makes it easy for you to hire a second videographer.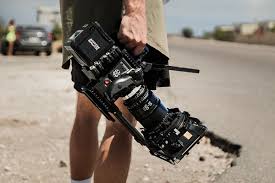 Ask If They Have Multiple Options to Deliver
Deliver is another vital aspect to consider when selecting a videographer. It primarily refers to the way in which the footage and the film will be delivered. Most videographers have their method, but you may want to explore the following methods of delivery when deciding which vendor to work with.
Dropbox
Hard drive (external)
Pen Drive or USB Stick
Burned DVD
In addition to delivering the footage for hour personal use, the videographer may upload your video on a video streaming website for online viewing. Most will host recordings on YouTube and video. However, online display is often available for a specified period. Some videographers will host the video indefinitely, while others will offer just one year of online hosting. This is one of the things to explore in your selection process, as well as what happens in the case the video is taken down.
Great videographers will also offer guidance on online deployment, as well as how to produce successful videos. We mean – you already know, getting your hands on the video is one thing but ensuring it plays the best way and in the best place is something entirely different (and a little tricky for novices to pull off)

Portfolio, quality, and style
Before hiring a videographer, you should ascertain your style and that of the videographer. Do you want your video in a documentary, or cinematic style, or you want a taste of both? Now is the time to make a vital decision. The need for this information is because you need to grasp the unique style of your videographer. You also want to make sure their style is similar to your preference.
If you want a romantic video, your videographer has to come up with something of this sort so you both would be on the same page at the end of the agreement. Remember, you'll be spending a reasonable amount of cash on a videographer; you don't want to be left disappointed.
Another thing you should do is to ask for samples of portfolios of their previous work. This is important because it gives you a taste of the videographer's style and professionalism.
Questions To Ask A Videographer Before Hiring Them
Videographers are responsible for recording live events and video productions. Unlike cinematographers, videographers focus on small-scale productions and are often the camera operators—overseeing a project from start to finish.
Videographers who collaborate with brands are known as corporate videographers. Their role is to produce video documentation that advances and promotes the brand.
For brands, it's essential to get this collaboration right.
That's why we've compiled a complete breakdown of the 32 most important questions to ask a videographer before hiring them:
1. How long have you been filming corporate productions?
If you've developed a great product or service, video content can increase awareness and generate sales. Therefore, it's important to hire an experienced videographer.
2. What makes you qualified for the work?
This question works best in conjunction with the previous one. It's important that the videographer is confident in their experience.
3. Do you understand our business?
Videographers must understand your business to be able to explain it to prospective customers. If they can't identify your USP, how can they translate the video into sales?
4. How important is video marketing?
Good videographers do more than creating a video. It's important for them to understand that a video is part of your brand's larger marketing campaign.
5. How do you decide whether a video is a success or not?
This will provide more information on their understanding of video marketing. A video's success should be measured against marketing metrics like engagement rates.
6. Can you provide samples of previous client work?
It's important to see previous corporate work they've done for clients and feel inspired or excited. Focus on the production value of their work.
7. What other projects are you working on?
If a videographer is getting a lot of work, it's a testament to the standard of their productions.
8. How many videos do you produce each month?
Videographers that produce a lot of videos will be experts—but might not have close customer service.
9. What videos in your portfolio are you most proud of and why?
Video is a creative medium. It's important to work with people who are proud of being creative. Look for creative risks that have brought previous projects to life.
10. What's one of the biggest mistakes you have made during a project, and how did you deal with it?
A left-field question—but the best videographers embrace mistakes as opportunities to learn and improve. It's important to see examples of this process in action.