How to Choose the Perfect Videographer for an Event
Planning an event is all about choosing the right venue, making sure to pick the right menu, curating the guest list, and providing the right entertainment. But none of that will matter if there's no one to capture the moment. Even though nowadays most phones have more than adequate cameras to shoot some high-quality pictures and videos, it all pales in comparison to what a professional videographer can do.
After all, the right videographer will not only have the right equipment but an eye trained to look for those special moments you'll want captured for eternity. Whatever budget you set for the event must be enough to include a professional rather than trust your guests to capture snapshots of the event. And you should also be ready to invest quite a bit of time on finding just the right kind of videographer.
Set a Budget
Speaking of money, this is incredibly important. Try to do a little bit of research to get an idea of what you'll be getting for the amount of money you're willing to pay. Some professional videographers offer great quality for reasonable prices but a really long turn around, so you won't be seeing the results for months after the event. Others might have a faster turnaround but work at higher rates. And of course, there are lots of videographers that have great prices and portfolios but might not have the right equipment to shoot the venue you've chosen. So, keep in mind your priorities when setting your budget for the videographer
Define Your Style
There are many different styles of videos and you'll need to find one that you need. Some people opt for corporate looking videos with simple editing, while others favour a more candid approach with a more artistic style. Defining what type of video you like the most will make the process a lot easier, as videographers usually choose to work in only one style and you'll be able to see it just by looking at what they've done before
Check Their Portfolios
Professional videographers have their portfolios readily available for any potential clients. Though keep in mind that some videographers hide their more "mainstream" work (i.e. Weddings, birthdays, corporate meetings, etc). That is to say that if you find a videographer that you really like but see they don't have any events in their portfolio, don't be afraid to ask them whether they've done that kind of job before. In general, you should always see their previous work before sealing the deal.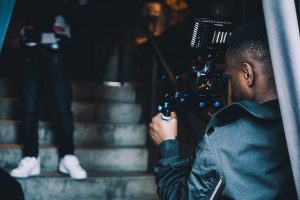 Keys to Find the Best Event Videographer
Moments are ever fleeting. Many times, we all wish that we could relive moments again. Thanks to technology, moments can be captured and preserved to keep memories fresh in our minds. By hiring an event videographer for your business or wedding, you can get professional videos and photos of special events, which can be handed down to another generation or share withing your organization
Especially in this digital age, quality images and videos are highly sought after. Sophisticated gadgets are in vogue, social media networks receive tons of images, GIFs and videos daily. It is no doubt that this has come to stay.
Identify the Type of Event
There are several types of events and so, videographers may focus their efforts towards acquiring techniques and skills in one or few of these types. Events may be corporate, personal or performance related. A corporate event may be a business conference, a major meeting or a retreat. Personal events could be a wedding or anniversary celebration while performance related events are inclusive of concerts or stage plays.
Consider Your Budget
The size of your budget is also an important factor in finding a videographer. While no one would want low quality, your budget would determine what you can afford. Hiring a videographer that is way above your budget would not be best choice.
Do Not Search With Levity
In preparing and making arrangements for your event, it is easy to shove the videography part and take it lightly. You might passively ask someone to take care of it and forget about it. However, if you want to get quality service, it is important to take the videography as serious as you take other components of your event. This way, you would be able to make a choice from several videographers and have control over quality too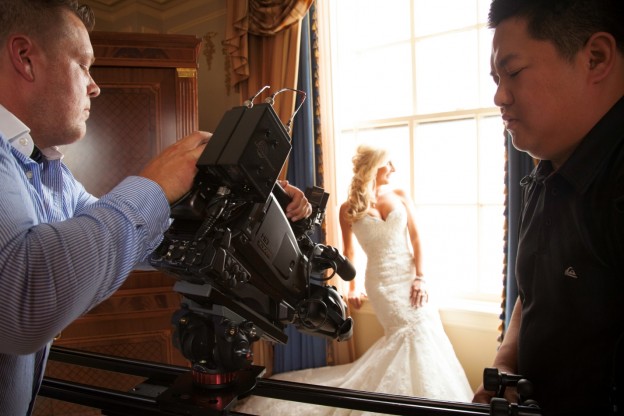 Choosing the Right Event Videographer
Whether it's a corporate event or special personal occasion, capturing important moments on video can preserve them for reflection, reminiscence, and review. There is a huge gulf between fly-by-night amateur video and the kind of images a skilled videographer can provide. When hiring videography services for corporate events, training, or marketing videos, or for personal events, knowing what traits and skills to look for can mean the difference between a beautifully shot video or a slapdash collection of random images.
The advent of digital videography has made video content more affordable and widely available than ever before. In the past, video was an expensive proposition, as the price of film and editing equipment was quite high. Today, most smartphones come with video capability, and you can easily find video editing equipment for your personal computer.
Most businesses – even small mom and pop shops – now have video content on their websites, and video will soon be the predominant form of content on the web. Companies are using corporate video for everything, including how-to videos, training videos for employees, tours of their facilities, and marketing content.
Wedding Events
Weddings are among the most important milestones in our lives, and brides, grooms, and their families want a picture-perfect reminder of their day. Wedding videographers need to collaborate carefully with their clients to get just the right tone and style for their video. While some wedding parties will want videographers to use lights and other equipment, others will want a more naturalistic wedding video. Understanding where the boundaries are is critical for wedding videographers.
Corporate Events
For corporate events, videography services need to get a good feel for the tone and purpose of the event. Is it an informal employee retreat, or a high-stakes meeting? Once they have a feel for the event, videographers will be able to shoot appropriate video. Professional videographers will need to set up lighting and sound prior to the event. They'll also need to know where most of the action will take place so they can be sure to record important speakers and presentations.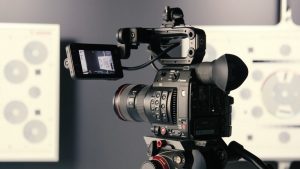 Choosing The Right Event Videographer
How to Choose the Right Photographer and Videographer for Your Wedding
Finding good vendors for your wedding (like caterers, DJs, etc.) can be a challenge. For both of our upcoming family weddings, we are utilizing the services of wedding planners to make the process go more smoothly and keep our sanity. I'm not an expert on event planning, so I'm happy to release control to those who are – but when it comes to anything photo-related, or the best ways to tell the story of the big day, I have lots of opinions!
These days, we have the technology to capture photos and video of your event – and I recommend doing both. If you have the funds to do so, I recommend leaving room in your budget for a photographer and a videographer.
How to Choose and Hire the Best Videographer
As the latest statistics and research continue to hammer home the fact that video content is a critical component of every business' content marketing campaign, marketing departments all over the world are scrambling to find professional videographers to fill this gap and bring their company's content marketing strategy up to speed. Video content is a creative and engaging way to help your company stand out from the competition and a professional video production company can create video content that can be of considerable value to your business. At SteadyTake, we specialize in assembling the most qualified creative team for your video project, including skilled videographers, editors and creative support as needed. We pride ourselves on doing everything we can to ensure that our clients get what they are looking for in a video production company and we offer reasonably priced packages for a wide variety of video production needs, from entry-level packages to premium packages.
Tips for Hiring a Video Production Company
Unless you have hired a videographer or video production company before, you may not know what to expect from the process, how to prepare for it or how to know what is a fair price for the work you want. For many people, hiring a videographer to produce videos for their business may seem like a daunting task. There are countless video production companies out there offering a wide range of services that vary a great deal in price and they all promise to deliver high quality, professional video content. So how do you know that the video production company you hire will create video content that effectively markets your business?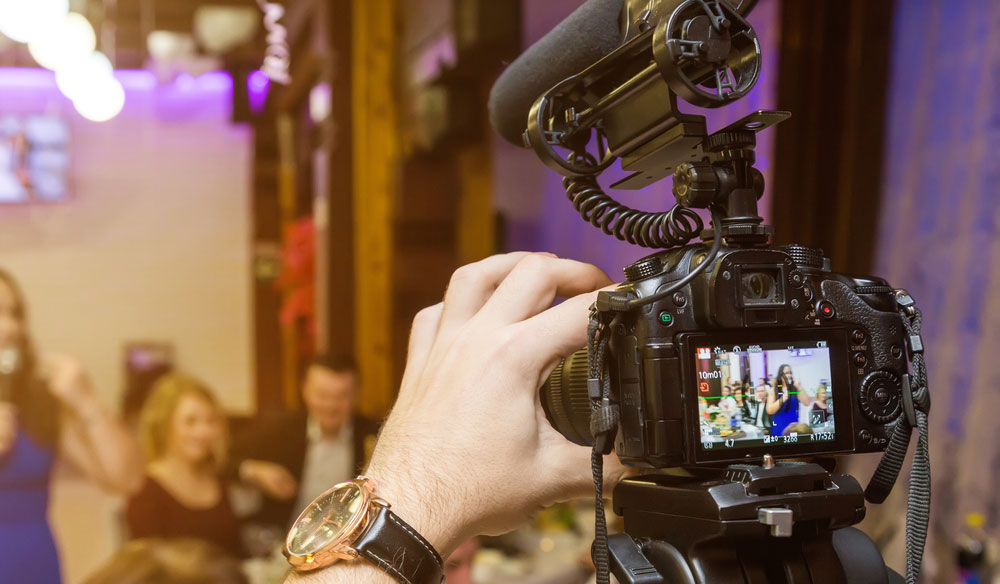 Keys to Successful Event Video
One of the comforts in controlled shoots is that you can always try a few things to see what works with a scene. Move a light a few times. Take time to test audio with different microphones in different positions. Maybe swap cameras to see if the Canon EOS 5D Mark III gives you a better effect than the Sony PMWEX3. These comforts are welcome in those environments, but other types of shoots – particularly event video – aren't always so controlled, and great planning must be undertaken to ensure a good final product.
Some Quick Tips to Being Prepared
Whether you are shooting wedding and event videography or school sports, you need to be prepared. There are no do-overs. Some of these tips sound like common sense, but each one has either helped me immensely, or bitten me badly when I forgot to do them. This is the checklist that I go through before I take on any event.
What Kind of Planning? All Kinds!
Before an event shoot, it's normal to get a little bit tense. One of the best ways to get calm is to take some time to get prepared. Charge more than your camera batteries – charge up your cell phone and pack a charger. When all else fails, your phone can be your lifeline to communicate with the rest of the staff. Fill up your gas tank to avoid a stop on the way, and get your car looking presentable, inside and out, you never know if you'll be driving a subcontractor or a client to the subway or their hotel after you've concluded the event
Know Who's in Charge
When scoping an event, you'll want to meet with your clients beforehand to get a solid understanding of their expectations – what do they want you to shoot, what are you delivering after the event, and what are the deadlines for that content.
Get a Schedule
Prior to the event, sometimes at the last minute, the client should provide you with an event schedule. If they don't, ask for one. This will give you an idea of how the day(s) will flow, and serve as a general outline to work with. Keep in mind the time allotted to the travel from place to place. Make notes on the schedule detailing any special requests or location changes.