Tips for Selecting the Best Office Movers
Has your company become so large that you are no longer able to work in such a small place? Congratulations, it has officially the time come for you to relocate. You need to bear in mind that this process is complex and that it will take some time for you to make plans. One of the tasks that need special attention is selecting the best office movers. Even though there are many moving companies on the market, it does not mean that all of them are reliable. In order to avoid moving scams, read this article and you will know what to pay attention to.
Do some research
The proper way of selecting the best office movers is researching their customer history. However, before doing that you should check whether they are listed on the Better Business Bureau. If you confirm that they are licensed, go to reading customers' reviews. Of course, bear in mind that it is not likely that you will find only the positive comments. There will always be some negative ones, but what is important is that they are the minority. In case a certain company is on the market for many years, there will certainly be a great number of reviews. People are willing to share their experiences, so, you will know what you can expect
Find out how many years they have been in business
Since there is great competition among moving companies, it is probable that only the best ones have survived. This means that a piece of information that will help you make a decision is how long they have been in business. The longer they have been on the market, the more experience they have.
When selecting the best office movers, ask everything you need to know
Do not be shy when making an arrangement with the moving company. Once you find yourself talking with their representative, make sure you ask everything you would like to know. For example, you can directly ask them to send you references from several moves of theirs. In addition to this, you should ask about the insurance for your goods, how many people will be assigned to your move, do you need to find moving boxes, etc. Once you get the answers to questions like these, it will be much easier for you to keep on with the moving process. You will know that you have a reliable partner by your side who is going to help you and do some things on your behalf. In this way, you will be able to focus on completing some others, equally important tasks
Ask them about a free moving estimate
A document that each and every reliable moving company should provide you with is certainly a moving estimate. This is a piece of paper where all of your items are listed and from which you can learn how much your relocation is going to cost. It is not likely that this amount is going to change on the day of the move. The only reason for which it can change is the fact that you have either not listed all of your items or that you have not mentioned there are some obstacles for the movers, such as too many stairs or narrow hallways. In order to avoid this from happening, make sure you mention even the most minute details. In this way, you will get a free moving estimate that will not be prone to any change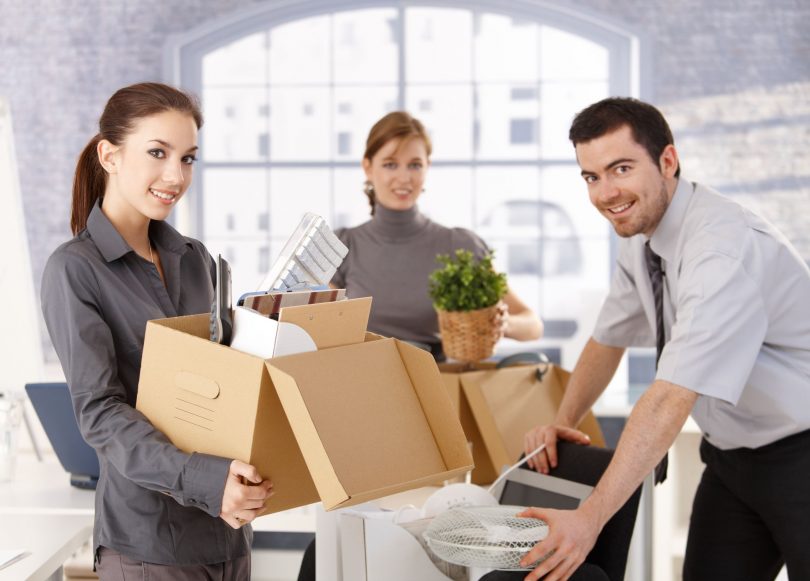 ESSENTIAL TIPS FOR CHOOSING PROFESSIONAL OFFICE MOVERS
People often say, relocating a business is perhaps the toughest and most cumbersome things have to manage at the office. Imagine the amount of work that goes into the entire process! There are various thing like sorting, packing, moving and arranging which may use up too many resources. Choosing a professional company who are well experienced in such tasks is a smart move. Now that does not happen with a flick of a wand! It needs a professional and experienced team who have experience with commercial moving services to get that kind of work done.
Selecting a commercial moving company can be very challenging. There are many things to be considered when hiring a company. If an office relocation is being discussed, obviously, there will be a lot of electronic gadgets, important documents, furniture, hardware, etc. that will need relocation.
Is the moving company licensed?
The importance of this first step cannot be highlighted enough. This is a crucial step to look into while hiring a commercial moving company. Be wary of the search results when you begin your Google search for movers and packers. Do you investigation. There are inexperienced moving companies all over the internet. Avoid falling into one of their traps.
How Long Has The Company Been In Business?
Practice makes perfect. Or in the case of a company offering commercial moving services, "experience makes perfect", it is important to select a commercial moving company which has been in the industry for long time. For sure, over the years they have become better and better at their job and will be able to provide your organization with quality moving and packing services. Though experience generally does not mean perfection, in this industry it does!
Select A Company with Affiliations:
Certifications and affiliations play a very crucial role in commercial moving services. We recommend choosing a company which has noteworthy affiliations. Look for affiliations to larger van lines along with certifications provided by the FIDI, The International Association of Movers, BSI and such others. Why are affiliations to ProMover and AMSA so important? In order to get them, a commercial moving company must meet certain criteria and standards. By choosing a certified, affiliated company, you'll get quality service and won't waste money on some inexperienced mover, who might end up damaging your goods. Additionally, it is important to ask for recommendations from people who have used commercial moving services before. Nowadays every company has a website. Websites are filled with sugar-coated words, and cherry-topped stretched-out truths. You can't only go by what is written on the websites. Take some time out to check the client testimonials and the reviews sections of the company before you call them.
How To Choose The Best Office Moving Company?
If you are planning to shift your IT firm, then you will agree that office relocation can be a challenging process, as it can be time-consuming and would require you to handle several tasks at once. Apart from the hassles of packing and unpacking, it can be hard to lift or move office stuff from one building to another.
Selecting The Right Office Moving Company
The perfect moving company will help you to relocate your office in an effective and seamless manner without affecting your office productivity. The experts at the moving company are efficient and experienced to handle office moving process without any hassles to ensure that office relocation does not impact your workforce and departments. Before selecting an office moving company, it is important to consider a few pointers to choose the services of an IT relocation company.
Consider Their Years Of Experience
Always check how long an office moving company has been in this business. Only those companies that offer best services can survive in the competitive industry. Choose the company that has a long history of being a well-established business mover, which indicates that they are a trusted choice. Make sure that they have been relocating offices in and around a specific location that you are planning to move, as it will help you stay assured that they are well versed in relocating offices in that region.
Check Their Reputation
Check the website of the office relocation company and check the testimonials sections to find what their customers wish to say about their services. The real users are from real users who have chosen the moving services to shift their business establishment from one place to another.
Understand Their Pricing
It is important to understand their terms of pricing to ensure that the quote offered by the business relocation company is realistic. Know how the pricing is set for their service, whether it is for the number of hours, the volume or on square foot basis. Do not forget to ask about the add-on charges for handling very heavy office items, assembling or disassembling the furniture or for packing supplies.
Tips for Choosing Office Moving Companies
With hundreds of thousands of square feet of office space available in Phoenix for low rates, many companies decide to make their home here. Whether you are just starting out and need furniture and office equipment moved to your new location, or you are relocating your office from one place to another, you need office moving companies you can trust.
How involved are they in the process?
For a move as important as an office move, you should have a project manager assigned that follows your move through from beginning to end. You should expect a personalized visit from the moving company to go over your move.
How do they handle the move?
Do they expect you to pack your items or do they help with this? Do they set up computers after the move is over or leave that to you? What about the walls and hallways of your business? Do they leave these in good condition or is everything left a mess with ding marks and dirt?
Are they a well-recognized business?
Nowadays, if a company does not have an internet presence, you may as well count them out. With all of the online review sites such as Yelp and Google+ Local, you should be able to find a company with good reviews and a transparent presence.
Look for companies that work with other reputable organizations such as Angie's List. Movers that have a good reputation with companies like these can be trusted.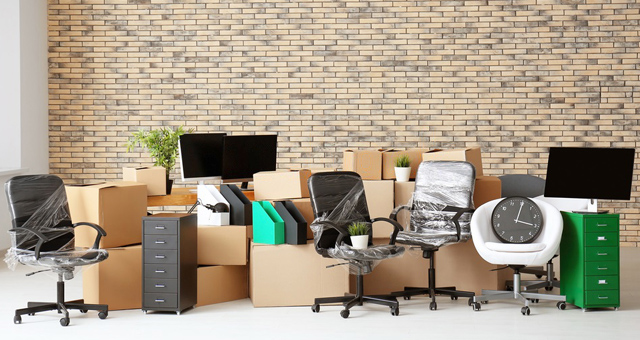 Smart Tips to Pick The Right Office Movers
Are you planning to move to a new office? Then, you need professional movers companies that can help you arrange, pick-up, move and redecorate your belongings without it becoming a headache for you. That's why only the best movers in Toronto will do.
Not all companies advertising as packers and movers are legitimate. In fact, some of them lack the touch of a professional and can end up in increasing stress level, leaving you to clean up their mess. In order to ensure that moving offices does not become an issue for you or your company, you need to do your due diligence.
Check the List of Companies in your Area
The first step is finding a list of the companies that service your area. Depending on the distance of your transport, the number of companies will vary. For example, if you're travelling interstate, not all companies will be able to help you. This is because interstate transport requires special permission and documentation. Alternatively, intrastate transport is easier and you're likely to find more suitors. The best way to be sure of their operation area is giving them a call and confirming their availability.
Ask for Recommendations
Once you have prepared the list of companies, talk within your peer network to seek recommendations. This is one of the best ways to find the best movers in Toronto, exclusively since they have already been tested. As a result, it clear ground zero for you and you know that they can perform as per your need.
Ask for a Quote
Use the information gained from points 1 & 2 to filter the list and create a shortlist of the companies that you would like to hire. Once that's done, get in touch with their representatives and ask for a quote. You can get their email address and phone number from their website. It shouldn't take more than a week to get a response, but in case it takes longer, do not be afraid to remind them. However, if there are further delays, it can be early signs of their unprofessionalism.