HOW TO START A MOVING COMPANY
There are few businesses that will always be in demand. A moving company falls under that category. Whether it's across town or across the country, consumers hire moving services for packing and transporting their household items on a daily basis.
You have found the perfect business idea, and now you are ready to take the next step. There is more to starting a business than just registering it with the state. We have put together this simple guide to starting your moving company. These steps will ensure that your new business is well planned out, registered properly and legally compliant.
Plan your Business
A clear plan is essential for success as an entrepreneur. It will help you map out the specifics of your business and discover some unknowns. A few important topics to consider are:
What are the startup and ongoing costs?
Who is your target market?
How much can you charge customers?
What will you name your business?
What are the costs involved in opening a moving company?
Start-up costs for a moving business are fairly low. Your first purchase should be a van or truck. Aside from transportation, you'll just need a few basic items, which will set you back approximately $1,000-$2,000:
Moving dollies
Rope
Moving pads
Furniture belts
Moving boxes
Packing and wrapping materials
What are the ongoing expenses for a moving company?
Monthly overhead costs are relatively low compared to many businesses. Most start out running the company out of their homes, moving to a warehouse location when the business has grown significantly.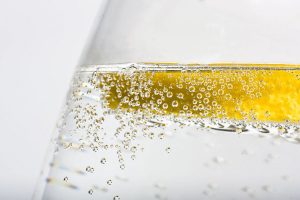 AFFORDABLE MOVERS
LOCAL MOVING COMPANY
tackle local moves of all types and sizes. Whether you're moving to a townhouse
CROSS COUNTRY MOVERS
A long distance move is even more challenging than a move across town
CHEAP STORAGE OPTIONS
If you're between apartments or just have too much stuff, we can help you find an affordable storage solution in a safe, secure facility
PROFESSIONAL PACKERS
You may not have the time or energy to get everything packed up yourself.
RESIDENTIAL MOVERS
Whether you're moving an apartment or a house, trained team of moving experts is here to make your residential move seamless.
COMMERCIAL MOVING
Get your office back up and running in no time with commercial moving services.
Moving can get expensive, which is why it's important to shop around for cheaper rates.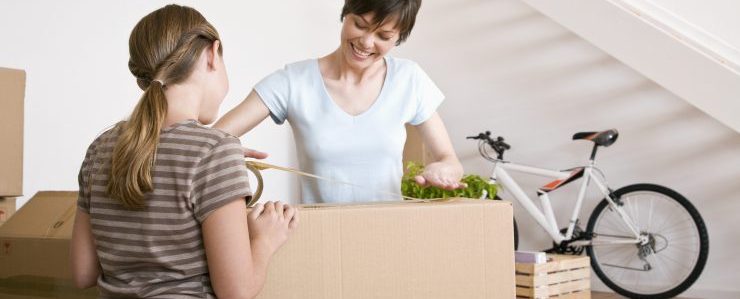 A List of Things We Can't Move and Why
If you are having a moving company transport your belongings, it should provide you with a list of "non-allowable." This is an industry term for items professional movers will NOT transport.
Propane/ Gasoline-
We can't move these for obvious reasons that they are both flammable and explosive. We ask if we are moving anything motorized you drain them out first.
Nail polish/ Nail Polish remover-
These items are flammable and also can spill or break which can ruin the finish off your furniture.
Live plants across State Lines-
Each states department of agriculture establishes guidelines to protect their native plants. Different plants carry pests and diseases that cannot be transferred across state lines.
Cleaning supplies/ Chemicals-
Chemicals can be flammable and also ruin your possessions.
Batteries-
Batteries contain acid which can erode with different weather conditions but also cause spark if there is other metal in the truck.
Small Moves
Are you getting ready to move your home to another neighborhood? Do you have a small inventory but not enough time to get ready for your move? If the answer is – yes then we have a solution. Homegrown Moving Company is one of the most experienced moving companies
small movers CO are here to help you plan the moving day and handle every moving box with ease. Let us know whether you are in the need for transportation services or you prefer us to provide full moving service. Before you give us a call, take a look at how we can help you achieve an easy relocation.
Good planning is haft the job done
When moving a home, whether it's a local or a long-distance move, it's important to be ready for the moving day. There are some situations we can't predict, so the more you organize and plan the moving day, the fewer troubles there will be. In order to get ready for a successful moving day, you should consider making a moving plan. By writing down important things to do, you will say organized and even save money on your move.
Here's a suggestion for making a moving plan:
Set the moving date. When you know how much time you have to prepare, it's going to be easier to organize.
Contact local small movers. Although planning a small move is easier than a long distance one, you should book a moving company as soon as you can. If you hire them sooner than later, you'll increase your chances of getting a discount on moving service.
Declutter your home and decide what to move. More often than not, people move too many items into their new homes. Why not save some money and get rid of old and unnecessary items?
Choose a moving service. By contacting moving company, you can ask for more details about local moving services. small movers will make sure to suggest the best option for your moving budget.
Plan a moving day. Your movers can help you plan it one step at a time.
Although small moves are not complicated to organize, packing and moving your inventory will take some time. Even if you are moving just a few streets away from your current home
Moving FAQ
What are the best days of the week to move?
Wednesdays are the best day since less people request it, followed by Tuesdays and Thursdays. Fridays and weekends are usually the busiest days resulting in competition for elevator access, which can cause delays.
How far in advance should I schedule my move?
recommends at least three weeks in advance when moving locally. For long distance or international, we recommend four weeks.
Do you move pianos?
Yes, we are experts when it comes to moving pianos with a trained team fully taking care of the service.
Can you move me cross country or to another country?
Yes, we offer both Long Distance and International moving services.
Can weather affect my move?
It's important to consider delays and traffic when it comes to inclement weather but your move WILL NOT be cancelled unless the city puts out a travel/weather warning.