Tips When Looking for the Perfect Dentist
Do you know if your dentist is giving you the best quality care? Are you unsure about who is best qualified to care for your teeth? These are extremely important questions that everyone must consider when looking for a dentist. The experience your dentist has can make the difference between your teeth being completely healthy or a total disaster. I have compiled five tips that will help you to the right dentist for you and your loved ones.
Ask Others that You Trust
The easiest way to find a great dentist is to talk to people you trust. It is important to perform some research on the person who will be taking care of your teeth. Feel free to ask around about dentists you are considering as an option. Sincere information coming from people who have already gone through experience is the often the best kind of information.
Research on the Internet
It's easy to find plenty of information on local dentists without ever leaving your home. The Internet has endless resources with reviews and ratings of dentists in your area. You should educate yourself on the backgrounds of the dentists you are considering. You must also look into how much experience the dentist has had and how long he or she has been in the profession. Additionally, suggestions from official institutes, and even other dentists, can assist you in your decision-making.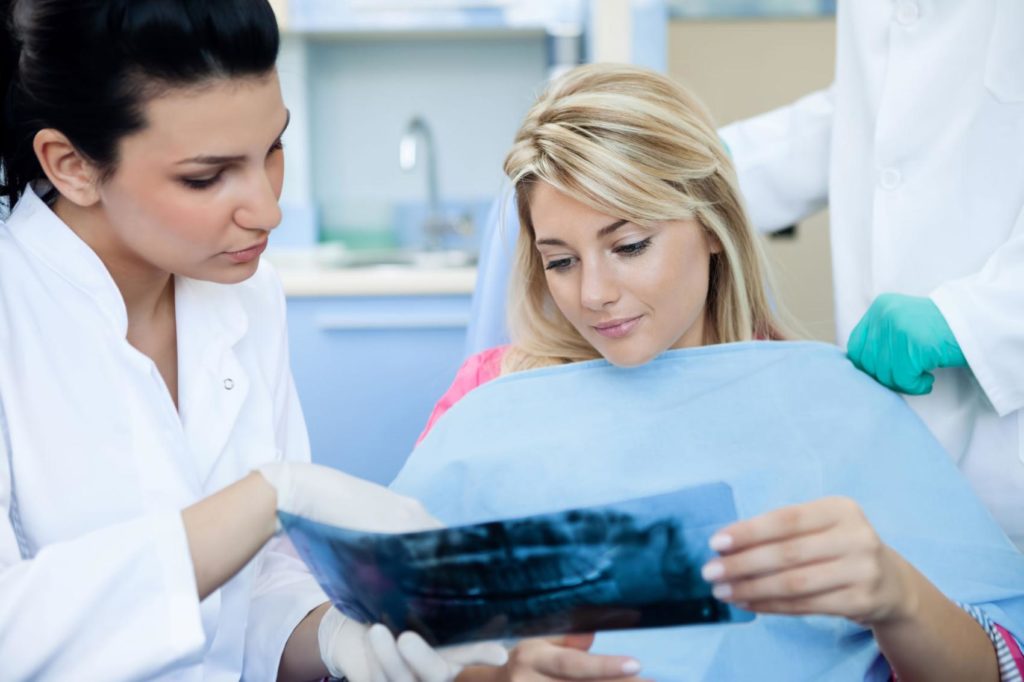 Meet the office staff
If everything checks out, consider scheduling a simple cleaning or an initial exam. Use that opportunity to see the office and talk with the staff. They should be friendly and should act professionally. The office should be clean and uncluttered. When you meet with the dentist, tell say you are searching for a new family dentist and ask for time to have a few questions answered. Talk about the practice and the types of procedures offered.
If your initial appointment went well and you felt welcomed and comfortable during that initial visit, then you are ready to expand the tryout and see how the dentist handles other family members. Some dentists are great with children — others, not as much.
The level of care and comfort can vary greatly from one office to another. That doesn't mean a dentist is unqualified. It just means it is important to find an experienced dental practice that meets the specific needs of you and your family.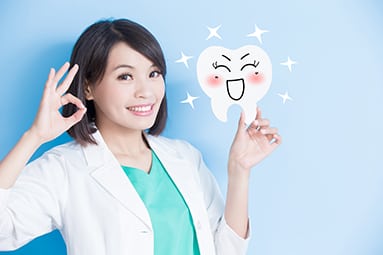 Consider office location and hours
Most people choosing a dentist look for a dental office close to their home or work. They find it easier to schedule appointments before going to work, during lunch, or later in the day when they're headed home. Look for dentists in your preferred area. Then check the office hours to make sure they fit your schedule.
Check patient reviews
Read reviews of the dentists on your list. Make sure to read the comments posted by patients. Also ask your friends, family, neighbors, co-workers or doctor for feedback on choosing a dentist. And find out who they prefer.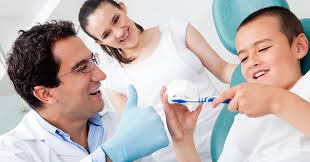 Check For Flexibility
When choosing a dentist, consider how flexible they are as a business. You don't want to find a clinic that is overbooked. Ensure that the dentist's schedule is flexible enough to create time for your family's dental appointments.
Steer clear of practices that require patients to book appointments more than a couple of weeks in advance. Find a clinic that will provide you with dental treatment whenever you need it
Look At The Services Offered
Dental care services tend to vary from one clinic to another. Therefore, you need to consider any special services you may require in the future. Research the dental services your potential family dentist offers. Most dental clinics offer general dentistry services such as teeth cleaning, dental fillings, and checkups. If you have a small baby in your household, be sure to confirm whether the doctor you're considering provides dental care to kids.
What Are Your Financing Options?
When looking for a family dentist for your nearest and dearest, make sure that they fall under your dental coverage. Using your health insurance policy to cover your family's dental treatment expenses will help to cut down your bills. You can ask your insurer to give you a list of dentists they work with. Pick a few dental professionals from the list and carry out a background check to pick out the right dentist for your family.
There are several financing options for dental care. Find out from your dentist what type of payments they accept. Also, find a clinic that provides flexible payment plans for costly procedures.
Find out About the Dentist's Hours and Emergency Care
Another smart idea as you search for your new dentist is to find out what hours the office is open. Even if you have a flexible schedule, there are likely some hours that work better for you and others that don't. If you have a limited schedule — whether it's because you work, take care of children or a parent, or are a single parent — you may need night hours to accommodate your busy life.
Call around to each of the offices you are considering and ask them their hours of operation. You also can go to their website, but sometimes information on websites is not updated in a timely fashion. They may have a schedule posted from a few years ago that doesn't reflect their current hours. Be sure to find out:
Whether they are open after 5 p.m. on any weeknights
Whether they offer Saturday hours
Whether they ever open on Sundays
Whether they close the office on Fridays or another day of the week
Whether they close early on any weekdays
Whether they charge a fee for missed appointments
How much time is needed in advance to cancel an appointment
Hours are only part of the equation, though. You also will need to find out about your prospective dentist's emergency-care options. "My teeth are healthy," you may be thinking. "I've never had so much as a cavity. Why would I need emergency services?"