Ways To Tell If a Home Renovation is Well Done
housing market is full of houses and condos that have been recently renovated by developers. The quality of these renovations varies greatly, and we wondered if there was a way for house hunters to tell the good renovations from the bad.
These tips are not foolproof: a home may have fancy appliances but shoddy workmanship where it counts, or be well done throughout but have mid-grade fixtures
Still, here are ten tips that we hope will help:
Look at the locks. Schlage and Baldwin are the "gold standards," said, while a Home Depot or Quickset lock may indicate a renovator who wasn't willing to spend the extra money.
The quality of appliances vary greatly. Write down the serial numbers and see what the developer paid for the appliances.
Take note of the bathroom fixtures, and do some research on the price and quality. Kohler is widely used and respected, and a rain shower often costs significantly more than a typical shower head. Again, a mid-range product doesn't necessarily mean that the house is not well done, but a high-range product shows that the developer was willing to invest more.
The quality of plumbing fixtures can be determined by weight; the heavier the fixture, the more metal used, which generally translates to a more expensive product. You may not be able to pick up mounted fixtures, but holding a handle may give a sense of the weight.
Doors also fall into the "the heavier, the better" category. Swing the interior doors to determine their weight; solid core doors are heavier than hollow core, and are more expensive.
Cabinets and kitchen drawers also vary. One trick is to look at the drawers to see if they are dovetailed. Dovetailed woodwork indicates a higher quality, though a lack of dovetailing doesn't necessarily indicate a poor job. Here are a few ways to check out the cabinets.
Perhaps the biggest worry when buying a renovated home is whether the developer has covered up large problems — mold, cracks in the foundation, a bad electrical system — with drywall or quick fixes. Look for water damage, which may indicate mold, or bring a trusted inspector or experienced real estate agent with you.
To that end, get your hands on the inspection report if you can.
An A/C system can be a good indicator of how much the developer cares. The difference between the cheaper systems and the nicer ones, like Trane and Carrier, can be just a few hundred dollars and is sometimes determined by the installer; seeing a Trane or Carrier means that you have a developer who insisted on a better system.
Finally, a good developer is usually willing to put their name on the product. If you have a hard time finding out who is responsible for developing or renovating the home, you have a right to be suspicious. Don't be afraid to ask for references of past work, and call the current owners to find out if they are happy in the home.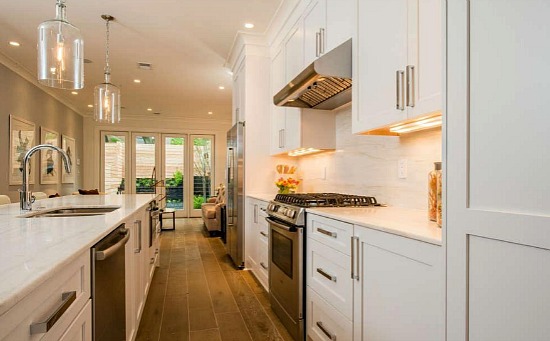 The Worst Home Renovation Trends Over The Past 30 Years
Whether you're binge-watching Fixer Upper, scrolling through the 'gram, or following along with your favorite blogger's renovation journey, sprucing up any space can look so deceptively simple. A little shiplap here, a little sledgehammer action there, and you'll find up with the easy, breezy home of your dreams.
In reality? Remodeling your home is easier said than done. Not only does the most mundane project require lots of elbow grease, but most renovation projects have an expiration date. To put it lightly, your "wow" factor can turn into a "What was I thinking?" just a few years later.
Make no mistake, beauty lies in the eye of the beholder — and your renovation projects are no exception. Your home is your happy place, and creating a space that represents you and your style is timeless. That being said, we've noticed some former remodeling trends have seriously lost their steam over the past 30 years. While they aren't bad, there are some newer ways to approach renovating your home that might feel more design-forward for the times.
As the design world crept into the '90s, the industry took a turn for sensible, multi-functional design. While we love the appeal of an ottoman with hidden storage or a sofa bed — hey, they come in handy when you have guests over — we're still scratching our heads over the once-popular glass-blocked walls
Want to give your hardwood floors a fancy finishing touch? Back in 1990, parquet was the trend du jour. By definition, parquet is a geometric mosaic created to give your hardwood floors a decorative edge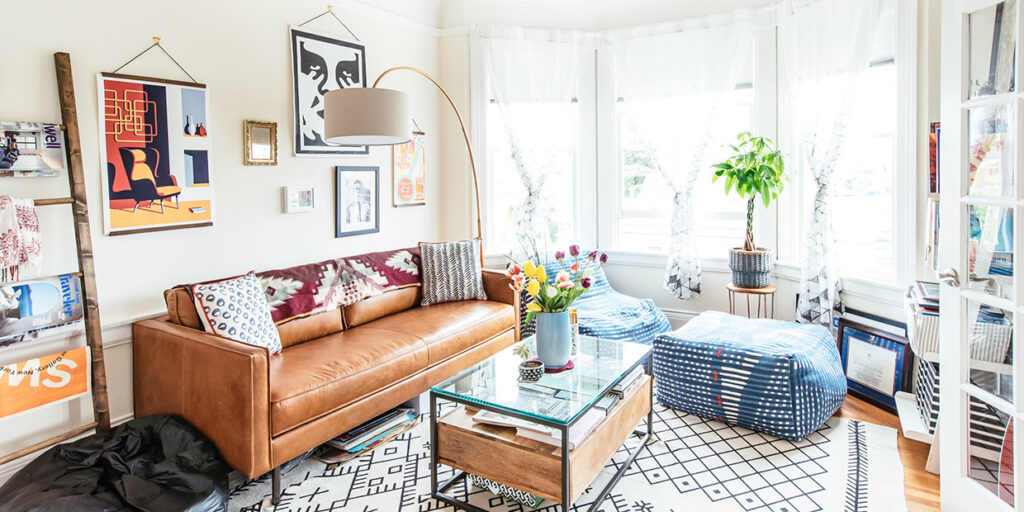 Should You Renovate Your House Before Selling it?
collectively spend over $300 billion on remodeling and repairing their homes every year. However, diving into demolition is one thing when you'll get to enjoy those shiny granite counters and new soak tub for years down the road. The question of "Should I renovate my house before selling?" requires more calculated thinking purely based on ROI and the marketability of your home in its current condition.
"I know that most of the time, you're going to get back 65% to 70% of what you're going to spend, assuming that it's something generic enough in nature to where the next buyer is going to appreciate it,"
When does selling your home "as is" make sense?
Sellers who need to max as much money out of their property as possible—perhaps to purchase a larger home or apply toward their retirement—will be more motivated to take on renovations than homeowners who are short on time,
But it's not unusual for a homeowner to get a job transfer out of state that starts within weeks, leaving no time to renovate, said. "In that particular case, we'd always want to say, 'Well, gee, if there are some basic things we can do just by pressure washing the outside or doing a few things like that.' But in lieu of doing all these possible updates for the buyer, let's just reduce the price drastically to compensate for those numbers and get it sold."
Another option is to sell your house "as is" to an investor. You've heard of these companies that have for decades shown up on billboards and in your mailbox with promotions promising to buy your house for cash instantly. The catch has always been that you'd have to sell your house for a steep discount to get this type of offer, but what you may not realize is that today's direct-buy investor market has been stirred up by the entry of new competition.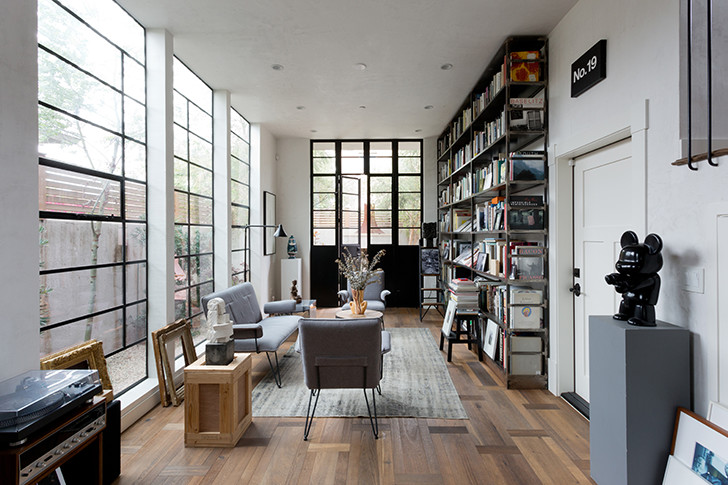 Easy Do-It-Yourself Renovations
Refinish or Reface Kitchen Cabinets
Consider either refinishing existing cabinet doors with paint, stain, or laminate; or reface them, which means putting new doors on existing kitchen boxes. Hint: Order one door and one drawer front before ordering the whole set so you know they'll really work. Check out more budget-friendly kitchen renovation tips.
Buy New Knobs for Cabinetry
Replace wood knobs with modern stainless ones, or swap cold metal ones for antique colored glass knobs (Anthropologie always has a great assortment).
Add Track Lighting
Because these are lights that go on the surface of the ceiling, as opposed to "pot" or "can" lights that are recessed, you can install these yourself.
Insulate the Attic and Other Energy-Sucking Areas
Caulk around windows and spaces between the floor and baseboards. Service your furnace so it produces the most for the least, and insulate your visible pipes for heat loss. Buy a "draft stopper" or "draft guard" for the bottoms of your doors (a cheap fix from $10 per door) so wind or heat doesn't slip through.
Tile the Bathroom Floor or Kitchen Backsplash
Make sure your surface is flat and dry surface — like a cement or plywood subfloor, an even wall, or a tiled surface you want to cover with new tiles. Use spacers between tiles and the notched trowel to create even ridges on the mortar under the tiles.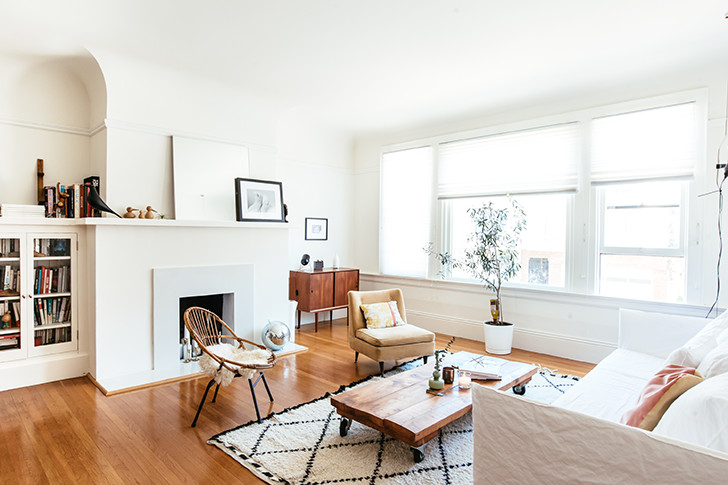 I want to renovate my house – where do I start?
If you're thinking of renovating your home, chances are, your mind is flooding with ideas. You're most likely getting advice from family and friends, as well as the many different home renovation blogs online.
Determine your intent
Are you renovating to fix issues that plague your home or to increase its resale value? Think specifically of what your issues are in terms of space, light, and storage.
Examine your home
Before anything, take a look at what could benefit from changes in your home. You can go from one room to another to work out systematically what needs upgrading or renovating. Check the flooring, the walls, the ceilings, and lighting and air flow.
Identify issues
This is tied closely to determining your intent. By finding out what needs fixing in your home, you can work with the designer to create a home design that meets your needs.
Find out your budget
Find out how much money you have for a home renovation project that you would meet your needs.