Why You Should Never pay for Roof Inspection Services
Too many homeowners have fallen into the trap of paying a roofing expert to tell them the roof repair job is not feasible. This is the worst possible outcome. The bottom line is your roofing contractor should be willing to perform the inspection for free in order to earn your business.
Opt for a free roof inspection and you will have absolutely nothing to lose. This roof inspection will provide valuable information about your roof and possible repairs needed. Furthermore, the inspection will give the contractor the chance to get a sense of the type of project in question and begin to develop the best possible approach. This is just as much an opportunity for you to learn about your roof as it is for the roofer to get a sense of the looming repair and prove his or her worth.
Have a Roof Inspection Performed Before the Storms Arrive
Storm season will be here before you know it. There is no better time to have a free roof inspection performed. If you wait too long, there is the potential the roofing contractor will be too busy with other projects to analyze your roof.
Keep in mind roof repairs and roof replacements take some time. If the roofer is overloaded with work due to a string of storms or a particularly strong storm, it will take some time to tend to all requests for inspections. It is better to stay one step ahead and have this important part of your home assessed right away.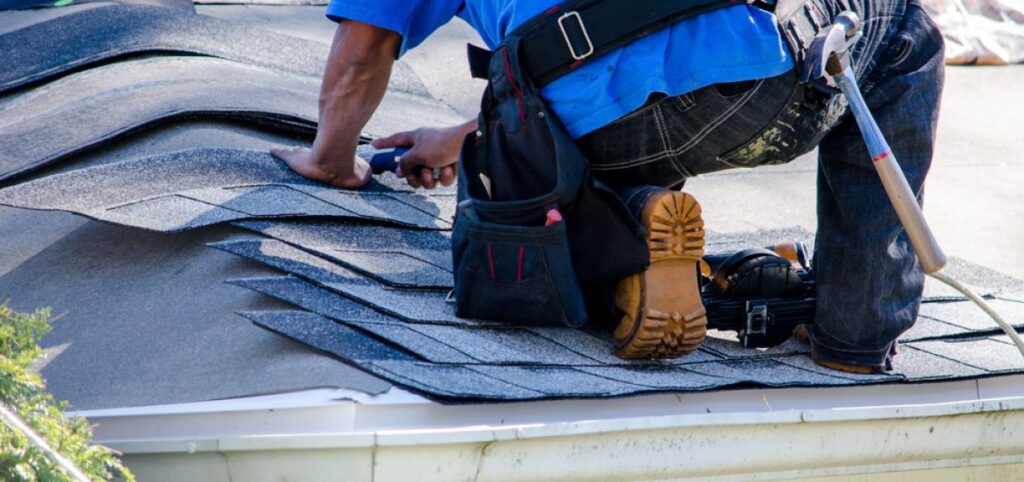 What's The Difference Between A Roof Inspection And Estimate?
WHAT IS A ROOFING ESTIMATE?
A roofing estimate is often a free service from a roofing contractor to figure out the potential costs of a roofing project. People often request roofing estimates when they know that the roof has sustained damage and needs to be replaced, so they call a contractor to come at evaluate the roof and quote them on the price. You can ask specific questions during an estimate about the cost. For example, you might have a section of the roof that needs to be redone. You would ask the roofer how much it costs to cover 150 square feet with new shingles. They would then deliver an estimate on how much that project would be.
However, this free service is limited to that. The roofer might go up on the roof, but they are not inspecting it for problems. In the event that you accept the offer and they begin to work but find damages or other issues, the cost you will previously quoted will inevitably increase.
WHAT IS A ROOFING INSPECTION?
In one hand you have estimates where the roofer quotes you on a project without considering any unknown issues with the roof. In the other hand, there are inspections, which are used when you don't know the state of the roofing and other connected parts of the building. Whenever you want more information about the roof's condition, you hire a roofing inspector to visit your home and thoroughly check everything from the shingles to the ceilings and rafters of your abode. Roofing inspections are often carried out by paid contractors or home insurance companies. Some inspections are more in depth than others, but all of them are meant to detect issues with your home, such as missing shingles, leaks, mold and mildew, or water damage. An inspector will also go into your attic if you have one to check for moisture, insulation and ventilation issues.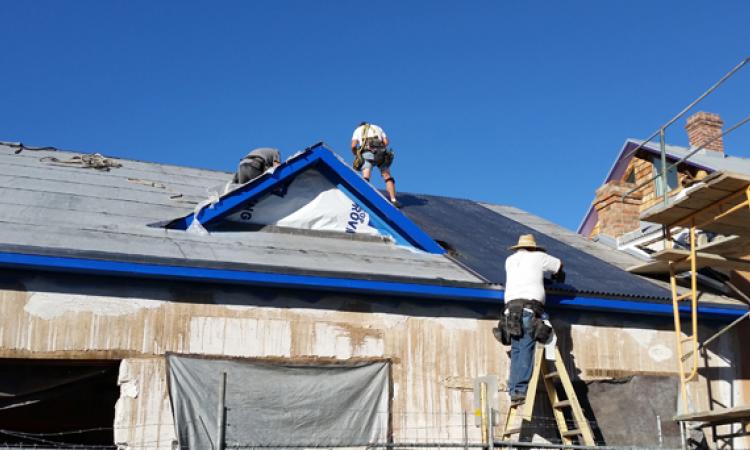 The Roof At A Glance
Given the importance of the roof in protecting the building, the casual nature of many roofing company inspections—a "cursory glance" is how another roofer describes it—may seem puzzling. That is until you figure that an experienced roofing estimator can tell, literally at a glance, where a roof system is failing and what should be done to mitigate that. In many cases, when a roofing company gets a call from an alarmed homeowner with a roof leak, a glance may be all that's needed.
But a glance isn't good enough for everyone. Real estate agents, people buying a house, banks issuing a mortgage, insurance companies writing a homeowner's policy; for them, nothing less than a detailed, written report will pass muster.
Many roofing companies don't have the ability or the desire to create that report. A few, known as "real estate roofing companies," specialize in producing detailed, written documentation on the condition of the roof. These are the companies that regularly get called when a house is on the market. In addition to the fee for the inspection and report—typically from $99 to $700, depending on the size of the structure and complexity of the roof—they're also likely to contract for the repair work involved. Watrous, for instance, estimates that nearly half of the inspections he conducts result in jobs for Cert-A-Roof of Orange County. For clients, the fact that the company is not out there looking to get a job from the roof inspection is what makes Cert-A-Roof the desirable service provider.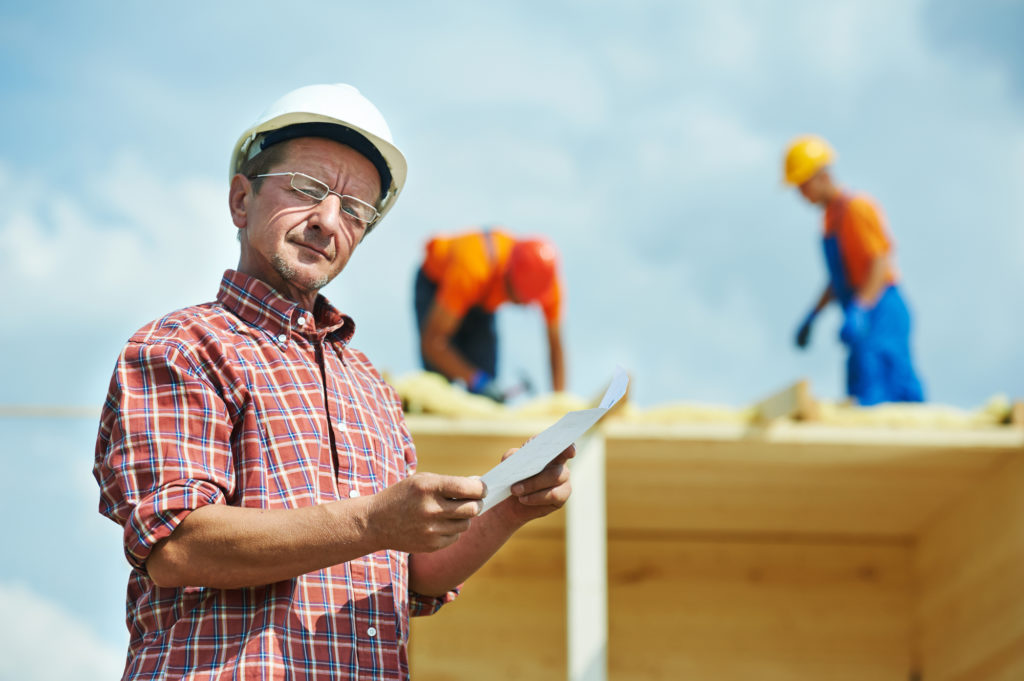 Reasons Roofs Should Be Inspected
Weathering and Aging
The benchmark life for multi-ply bituminous low-slope roofs is 20 to 30 years and approximately 15 to 25 years for most single-ply roofs. All roofs undergo normal weathering and aging, and the effects of those factors are usually visible. As roofs weather and age normally, openings may occur, leading to water infiltration. Regular inspections call attention to weathered areas and enable an owner to schedule maintenance on these deficiencies to prevent further damage.
Routine Maintenance Damage
If your roof is not protected properly, damage can occur from tradespeople performing maintenance on air conditioners and other systems. This sometimes occurs because of trades failing to close mechanical access panels on roofs or leaving refrigerant containers. In addition, maintenance trades often fail to clean up their debris. Items left on roofs can become flying objects in high winds. A regular inspection program incorporates roof cleaning into the ongoing maintenance cycle.
Storm Damage
High winds, hail, and other weather events can create damage to roofs that may trigger repairs or insurance claims. Roofs should be inspected immediately following weather events to prevent further damage due to water infiltration. Damage from winds or hail can be slight and require little more than minor maintenance, or the problems can be major and require roof replacement. Insurance loss adjusters have reported that a significant amount of storm damage is actually caused by material, components, or debris blown from roofs in high winds. Tree limbs and branches can fall on roofs creating significant damage. Roof blow-offs start at the perimeter, and when roofs are not properly designed or installed to provide proper perimeter securement, severe damage can occur. Storm damage may require emergency repairs costing even more money.
What To Expect During A Roof Replacement
Though an experienced roofing professional will be available to answer your questions about the roof replacement process, understanding the process from start to finish can be beneficial to homeowners before choosing a contractor.
If you're in need of a roof replacement, but not sure what the process entails, here's a breakdown of what to expect during a roof replacement.
The Scope of the Project is Determined
Before choosing a contractor, many homeowners reach out to multiple companies to receive estimates, have their current roof inspected, and to discuss the scope of work and desired aesthetic of the new roof—including roofing material and color. There are many factors to consider when determining the right roof for your home, such as durability, cost and overall look. An experienced roofing contractor can help you weigh the pros and cons of each material and choose the best fit for your home and climate. Additionally, during this stage in the process, you'll discuss the payment details. If you're planning to finance your new roof, be sure to ask about the available options before signing a contract.
You Choose a Qualified Roofing Contractor
To ensure your roof replacement goes off without a hitch, homeowners should take time for research and planning. One of the most important decisions you'll have to make in the process of getting a new roof is choosing who will do the job. Be sure to do your due diligence and choose a qualified roofing contractor who has the experience to help ensure your roofing project is completed properly.