What Is Engineered Wooden Flooring?
Engineered flooring consists of a top layer of solid wood — the veneer. This ranges in thickness depending on the quality of the flooring, but is typically between 3-7mm, although thicknesses of up to 15mm are available. Underneath the veneer are several more layers of thin wood, all glued together to form a plywood-like sandwich base. These layers run at 90° to one another for stability, making them less prone to movement, caused by humidity, than solid boards.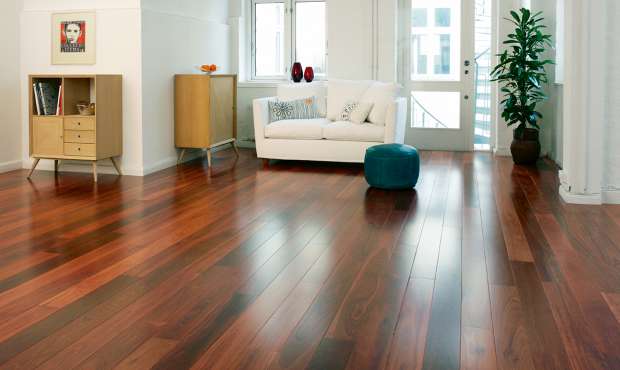 8 Must Know Things You Need To Know When Buying Hardwood Flooring!
If you are someone who is looking to buy hardwood flooring, do not rush! This article will give you a list of things that you have to know about such floors before buying them so that you are not stuck with something that you don't want or something that you pay for but accidentally end up ruining.
Acclimation- it is necessary for the hardwood to be acclimatised to its surroundings properly to be able to last long without damage. One of the main things you should keep in mind here is the moisture content of the wood as well as the sub-floor which should not differ from each other by more that 2-4%. Before you install the wood into the sub-floor, you also have to make sure that it reaches room temperature 24 hours before the installation process. Make sure to follow the instructions given carefully with regard to acclimatisation.
Moisture content- while each type of wood and each manufacturer will have a different figure for the ideal moisture content of the hardwood, there is a universal average of 6-9% that is considered good. If there is a huge difference in moisture levels between the wood and the sub-floor, you could face sudden expansion or contraction. To avoid this, make sure to use an electronic moisture metre to measure moisture content
Climate control- it is necessary for the climate to be maintained constantly throughout the installation process for it to happen smoothly. There are different tactics which you can employ if you want to maintain the temperature in the room and all of this can be found on the internet
Floating floors- when you install a floating floor, keep in mind that as with regular wood, this will also expand and contract with temperature changes and you should therefore leave enough space between the floors and walls to allow this to happen
Expansion joint- these are an absolute necessity when two rooms converge at a point. The most common type of molding used is the T type to allow for the expansion and contraction
Moisture control- with all the emphasis on moisture content, it is obvious that the amount of moisture in the sub-floor has to be controlled. The upper limit for relative humidity in the sub-floor is 65% and anything higher than this can be detrimental. For moisture, your sub-floor must not exceed 12% and if it does, you cannot use hardwood for your flooring
Glue down flooring- while it may seem logical to simply glue down the hardwood to the sub-floor, you may want to avoid this as it becomes problematic when you want to pull it out and replace it. Alternately, you can glue the pieces of hardwood to each other or install it on the sub-floor using tongues and grooves
Nail down flooring- for this, make sure that you carefully read the instructions that come with and even call in the help of professionals if you need to because fixing it improperly can cause permanent, irreversible damage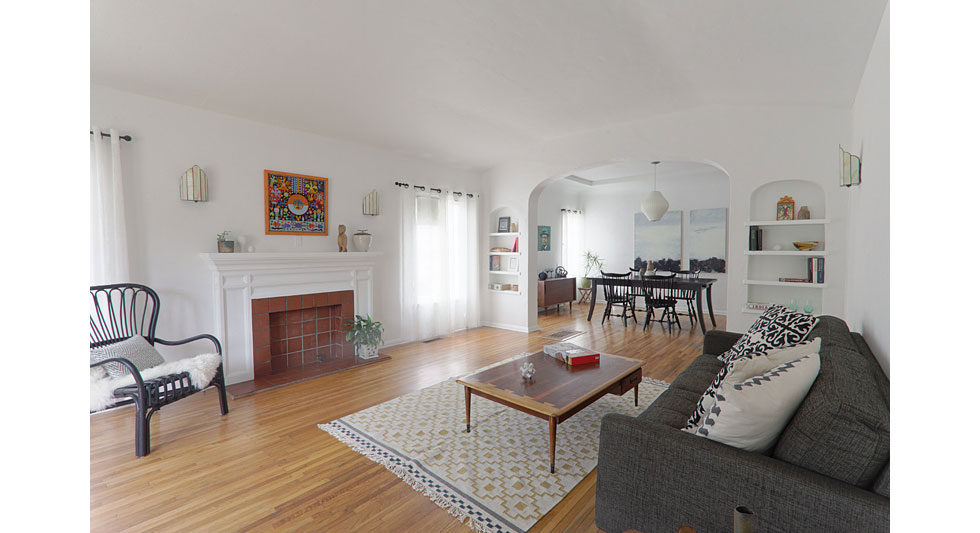 5 Reasons to Choose Pre-Finished Versus On-Site Finishing
Here's 5 advantages of pre-finished white oak flooring:
Prefinished boards expand or shrink individually, leaving the floor smooth. Site finished floors can stick together with the overlapping finish. This is called "side-bonding" and can create unsightly gaps as the floor naturally moves with the changes in temperature and humidity.
You don't have to move your family out of the house while the floor is drying.
You don't have dust from sanding and there are no odors or hazardous fumes from stains and sealers.
Less installation time.
You're ready to walk on prefinished floors the moment the last board is down. No drying or curing time needed.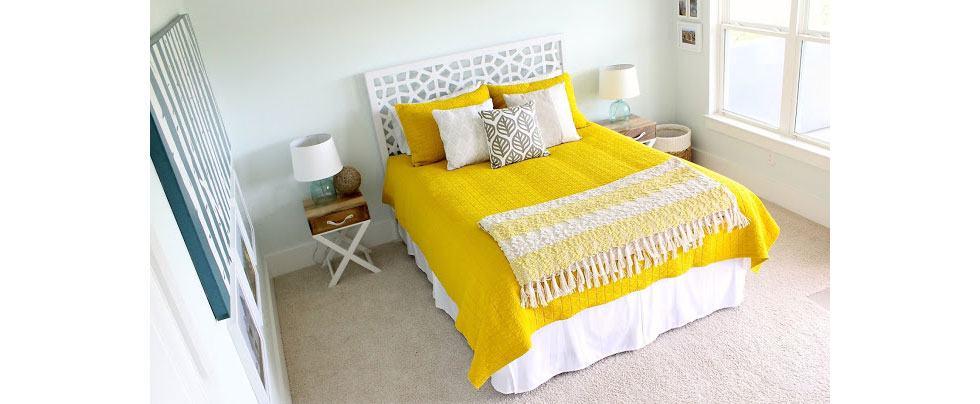 Do's and Don'ts of Flooring
So many flooring choices, so little time to research which looks good, feels good, and lasts.
No worries. We've sorted it out for you with a handy do's and don'ts list.
Style
DO: Consider your home's layout. Got an open floor plan? Using the same flooring throughout the space will create a clean, continuous appearance.

DON'T: Forget about your home's architectural integrity. By all means, make your home a reflection of your personal style. (Get inspired by these super-cool floor ideas.) Just keep in mind that staying true to your home's innate style will pay off when it's time to sell.

Tip: Hardwood floors are the goof-proof option.
Hardwood is a win-win when it comes to architectural style. It's equally at home in both classic and contemporary abodes. You and your eventual buyers will never regret the choice.
It's practical and beautiful; hardwood is strong enough for kitchen duty, but adds a homey and classic touch.
Durability
DO: Keep your local climate in mind. Damp and humid weather can shorten a floor's lifespan. For instance, hardwood can warp.

DON'T: Underestimate wear and tear depending on where you're planning to install new flooring. Drop a glass jar on ceramic tile and it'll chip; heavy foot traffic will beat up pretty plush carpeting.

Tip: Properly sealed, concrete floors are a tough and good-looking choice.
Concrete resists water, stains, smells, and scratches. It also won't harbor mold or mildew.
It can take a pounding, so no worries there about daily wear and tear.
It packs an energy-saving benefit since concrete floors can retain your home's heating and cooling.
The icing on the cake? It can be painted to look like wood or tile.
Comfort And Air Quality
DO: Consider comfortable flooring materials, especially in rooms where you spend a lot of time standing, such as the kitchen, and if you have small children or plan to age in place.

DON'T: Contribute to household air pollution. Both traditional vinyl flooring and newly installed carpets can emit high levels of VOCs for up to 72 hours.

Tip: Cork hits the comfort and environmental-friendly trifecta.
It's a treat for feet (think kitchens) and can soften the blow when little ones fall (think basements, family rooms, kids' rooms) thanks to microscopic air pockets that give the material its cushiness.
Cork is great for indoor health. It won't hold on to dust and pollen and resists nasties like bacteria and fungi. When it comes to VOCs, go with low- or no-formaldehyde content and avoid cork-vinyl composites. How do you do that? Look for cork flooring products that are either Floorscore or Greenguard certified, or that qualify for a LEED point for low-emitting materials. Also, if you're using a sealer or an adhesive select a low- or no-VOC product.
It's sustainably harvested. Cork flooring is made from cork oak bark. Since the bark grows back, the tree is left standing.
Life Of The Floor
How long until, realistically, you have to redo this kind of floor? There have been studies done that found the lifespan of this particular kind of floor can be between 40 and 80 years. That is a really, really long time to get out of a floor; are you going to own your home for, at the least, 40 years? Probably not. So the life of this floor is going to last, at least, for the time you own your home and well into the span of the next owner's time there. Outside of solid hardwood floor, you are very unlikely to find this kind of lifespan from any other flooring type out there.

Scratches, Dents And Other Small Marks
Due to the fact that engineered flooring has a top layer of solid wood it is actually susceptible to the same drawbacks of having solid hardwood floors such as easily being scratched and dented. If you do not mind a few marks of character on your floor then it probably will not be a big deal, but if you want your floors to stay pristine then you may not feel like these floors are very durable. However it is important to keep in mind that if you are, at all, living on your floors you are probably going to notice a mark eventually on them. The benefit of engineered flooring is that you can fix it with a wax repair kit, or based on who the manufacturer is, refinish these floors once or twice.
Moisture
Perhaps one of the best things about engineered flooring is that it takes the best of solid hardwood and the best of laminate wood floor and combines it into this durable, robust product. Engineered flooring looks exactly like solid hardwood, but it can be installed in basements or other areas prone to moisture. Provided a proper subfloor with a moisture barrier is installed under the floor it is an incredibly durable flooring product. By ensuring these are installed under the floor, the floor itself can actually take a lot of moisture. This does not mean spill something on it and leave it indefinitely, but if you home tends to be humid the floor is probably not going to warp or bubble.