SHOULD YOU START A VACATION RENTAL BUSINESS?
The vacation rental market is becoming increasingly popular. Each year, a growing number of tourists are preferring this option over hotels for reasons such as they're more convenient, they offer a more personal experience and they allow guests to feel like local residents during their trips.
Does that make it an attractive investment? Yes. Is it possible to earn a profit? Of course. That said, you will need to stay on top of coordinating all of the different aspects of your business.
Even though there is a lot of demand for vacation rentals, there is also a lot of supply, and one of your main jobs will be to make your property stand out from the rest to catch a potential guest's eye. You will also need to balance all the tasks that running a business like this entails. For example, being available for any possible guest emergencies, managing bookings, setting rates for high and low seasons, and so on.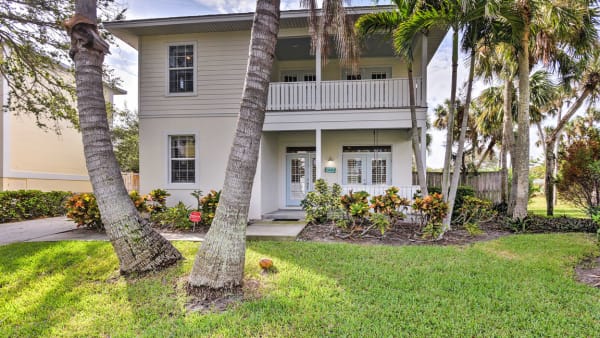 How to Turn Your Home into a Vacation Rental
The vacation rental industry has changed rapidly in the last several years, and it's now easier than ever to rent out your home or condo on a long or short-term basis. Whether you'd like to permanently convert your home into a vacation rental, or just rent out your apartment for a few weeks while you're on vacation, there are people out there who want to rent it, and websites and services that will help make it happen. Do keep in mind that renting out your home can be a major undertaking, so it is important to know what you are getting into, and to prepare accordingly. With a little bit of planning and hard work, you can put your home to work for you, and meet a lot of new and interesting people in the process.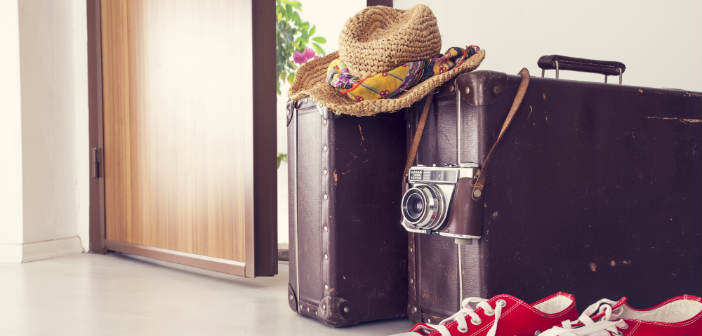 Take down your family photos
While it may not be ideal to take down your family photographs, if you're serious about supplying an amazing experience for your guest, it is practically essential.
The best thing you can possibly do for guests who are staying in your vacation rental is to go the extra mile to make sure you house feels like their home-away-from-home. Unfortunately, it is hard for guests to feel comfortable in homes that are decorated with the photos of strangers.
Keep the necessities
When you decide to turn your home into a short-term rental, you actually have an advantage over those who are just starting out with a new property. Many new vacation rental homeowners make the mistake of not supplying enough of the necessities. Sure they have plates and bowls, knives and forks, but they don't have the smaller items that all homes have, such as:
Pens and pencils
Scissors
Extra blankets and pillows
A drawer of cooking utensils
A collection of take-out menus
Chip-clips
Tupperware
Stain removers and clorox wipes
Dropping off the keys
All property owners have their own rules about handing over the keys. Some hide them under a rock, others have secure key holders near the front door that require a pass code. Some even take the time to meet with renters in person and walk them around the property. Returning the keys can be as simple as tossing them through a mail slot in the door.
Go the extra mile
Marketing your property doesn't end when your renter signs up.. You need to offer the same level of hospitality as a hotel. Leave a bottle of wine or chocolates as thank-you gifts. Doing so will help ensure they'll rent from you again and they'll give you a great review.
Avoiding problem guests
Worried your place will be trashed? Ask your renters for references and look them up on Facebook and LinkedIn—a professional is less likely to punch holes in your walls. Rental sites can tell you if anyone has lodged a complaint about them. If you're really worried, try meeting the renter in person or chat by phone. As a final protection make sure you ask for a deposit of between 15% to 20% of the rental fee to pay for any damages.
4 Tips to Turn Your Home Into a Profitable Vacation Rental
Acquire the necessary permits.
Although it's possible to handle permits yourself, this is one area where having a vacation rental manager can make things easier. Vacation rental property managers are familiar with the local permitting process and can help you deal with associated taxes, overcome unexpected roadblocks, schedule inspections, and assist with any required documentation. It's in the property manager's best interest to avoid disruptions in business, so you know they'll be thorough when it comes to making sure your home is properly licensed.
Prepare the home for guests.
Although most of your guests will be courteous, careful, and conscientious, accidents are unavoidable. Remove anything from the home that is one-of-a-kind or has sentimental value and can't be replaced. If you plan to use your vacation home frequently and want to leave some items behind, consider storing them in a locked closet or another secure area so you can access them when needed.
That being said, if you do need to replace or upgrade some furniture, don't fill your home with ratty thrift store couches or salvaged secondhand tables. Newer furniture and appliances are generally easier to keep clean, are more appealing to guests, and sometimes come with lifetime warranties—in other words, they quickly pay for themselves. If you don't want to buy brand new, see what you can find at higher-end consignment stores.
Gather photos and write a compelling description.
If you're planning to self-manage your vacation rental or if you're working with a property management company that isn't full-service, consider hiring a professional photographer to take photos. Photos are the first thing someone looks at when browsing vacation homes, and if the photos aren't high quality, potential guests won't bother sticking around to see the rates or read the description. Your house might be beautiful in person, but if the only photos you have were taken on a smartphone in poor lighting, your bottom line will suffer.
Allow time for reviews.
A few positive reviews can do wonders for a vacation home's reservation rate. An attractive listing is important, but reviews provide potential guests with a firsthand account of what staying in the home is really like. If someone is planning a special getaway, they want assurance that everything will be perfect and as advertised, with zero chance of unpleasant surprises. Reviews add trust and validation.
If you want to be ready in time for peak vacation season, plan to have your listing live and home rented with enough time to get five to 10 reviews beforehand. Roughly 40 percent of guests write reviews, so you'll want to plan for at least 12 reservations prior to the start of the season.